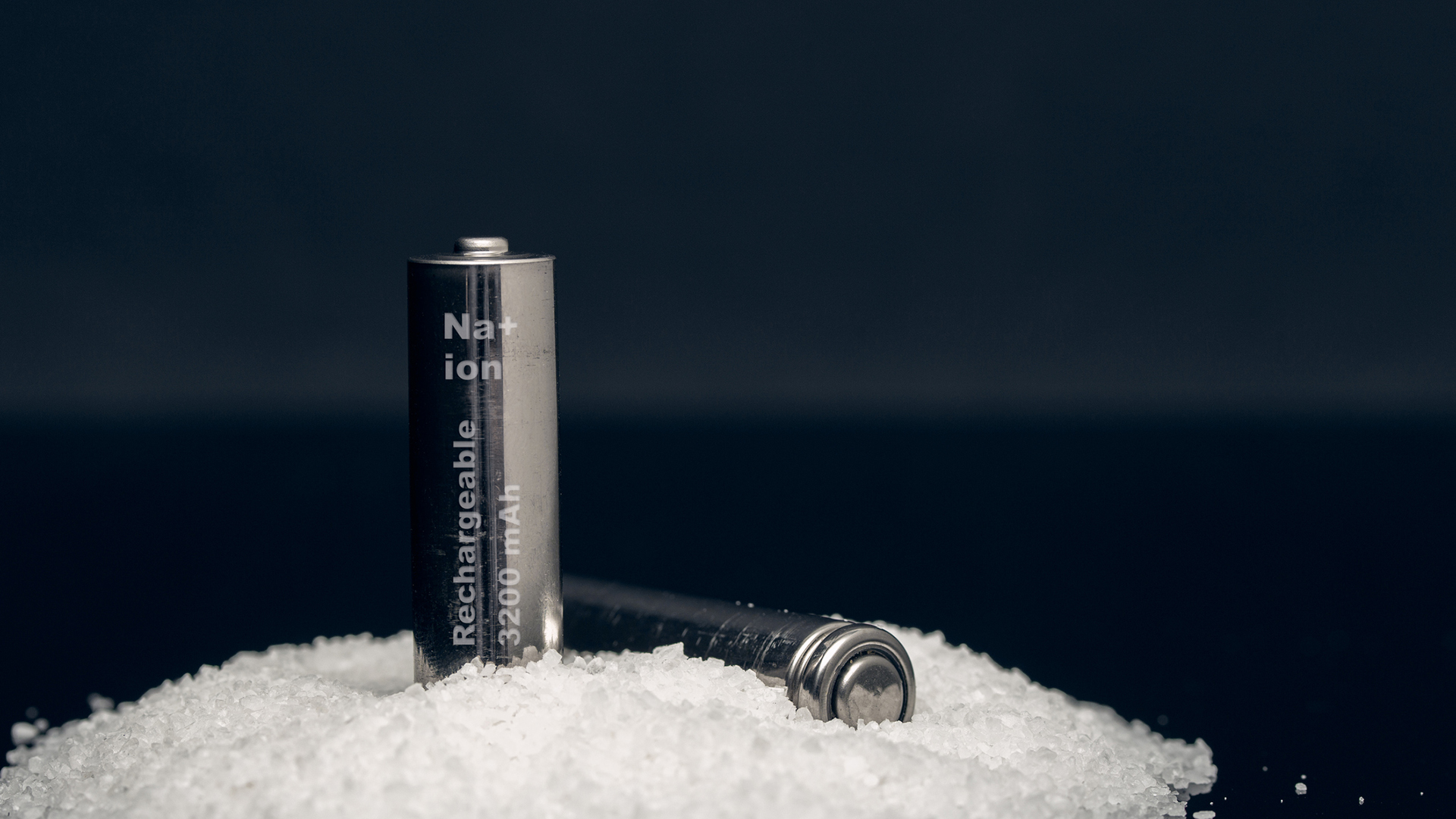 Start of large-scale production of Prussian blue in Switzerland
Natron Energy Inc. and Arxada AG announced their collaboration to launch large-scale production of battery-grade Prussian blue materials.
Natron, a world leader in the manufacture of sodium-ion batteries, and Arxada, a world leader in innovative specialty chemicals, have launched production of Prussian blue following their 2021 supply agreement.
Production of the material has begun at Arxada's factory in Visp, Switzerland, with the company supplying Natron with materials to produce up to 600 MW of battery capacity per year. Through this collaborative process, Arxada has expanded its Visp facility for high-volume production of these battery-grade materials. The company has successfully completed the trials and started production of the products.
Efficient use of material in sodium-ion batteries
Prussian blue is a pigment composed of iron, cyanide anions and water. Originally used in the textile industry, it has more recently been used in various energy technologies including energy storage, electrocatalysis and thermal power generation.
Now, manufacturers are encouraging its use in batteries. It shows great promise as an efficient sodium-ion battery material, with manufacturers promising improved cycle life and throughput capacity.
Battery-grade Prussian blue has a unique chemical composition, different from the common pigment used in jeans and paint. This composition results in breakthrough battery performance that allows full charge and discharge in ten minutes for tens of thousands of cycles.
Natron's unique materials can be manufactured in high volume and at low cost in existing fine chemical plants. These batteries do not require mined ore or rare minerals – eliminating these carbon-intensive materials from the process – and therefore reducing the pressure on industrial customer compliance initiatives.
Reduce pressure on the supply of critical materials
Natron's batteries, which store sodium ions in Prussian blue-based electrode materials, offer high power density, longer life and unique safety features compared to other battery technologies. The batteries are made in the USA and require no lithium, cobalt, copper, nickel or other conflict materials, greatly reducing pressure on the critical raw materials industry.
Discussing the benefits that using the material will have on the supply of critical minerals, Antje Gerber, President of Arxada's Specialty Product Solutions, said, "Arxada's supply of Prussian Blue to Natron marks our entry in the market for electrodes for battery materials, as part of our strategy to help our customers develop cleaner, greener and more efficient solutions in a wide range of end markets.
"Building on over a century of experience producing fine chemicals, Arxada has expanded its existing facility to produce these battery-grade materials to Natron's specifications. We are delighted to have partnered with Natron to enable the high-volume production of battery-grade Prussian Blue materials, which will power global deployments of this critical and innovative battery technology.
Colin Wessels, CEO of Natron, added: "Natron and Arxada have worked extremely hard to achieve our goal of 600 MW of annual generation capacity, and we are delighted to have reached this milestone together. Prussian Blue supplied by Arxada will be processed at our factory in Holland, Michigan, USA into UL listed sodium-ion battery products.
"Our customers in the data center, UPS and energy storage markets are eager for Natron to scale and deliver the product quickly. Today's Li-ion battery and materials market is increasingly faced with a limited supply of critical minerals. By working with Arxada, Natron can provide cost-effective battery products made in the USA.
Support for the construction of the Arxada facility was provided by the Swiss canton of Valais and has been a leader in attracting battery material manufacturing, increasing local employment and helping to reduce global emissions of carbon.
Wessels concluded: "Natron is extremely grateful for the support of the canton of Valais, which has helped us reach this milestone of mass production.